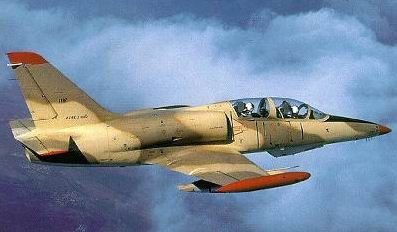 DevCom Ltd. is celebrating 20 years of successful manufacturing, business operation and development among the Czech Aviation companies this year. The company's main focus is on developing and manufacturing specific types of aircraft onboard instruments such as LUN 1794 Synchro/Resolver to Arinc 429 BUS and different avionic data display units such as EHSI units, Attitude Indicators, Aircraft Engine Monitoring Systems inluding data SW solutions, CLOUD frontend services and VME, VPX and cPCI COTS hardware. Its further focus is on HW and SW research,development and production regarding control units, sensors, optics, recording systems and radars. It has been participating in various partnership and colaboration with civil and defense sector aircraft or land force systems producers world wide. It has recently been presenting its products, focus and abilities together with the Czech Republic members of industry at the International Paris Airshow 2019.
Upgrade and Modernization
We offer final solutions in the field of aircraft and helicopter modernization L-410, L-410UVP, L-29, L-39, L-59, L-159 ALCA, JAK40, TU154, An-24, An-26, An-28, JAK40, TU154, McDonnell Douglas MD-11, Dassault Aviation Falcon 50, MI 15, MI 17, MI 19, MI 21, MI 29 and MI-2, MI-6, MI-8, MI-171, MI-171S, MI-171Sh, MI -172, MI-17V-5, MI-24, Bell Helicopters - REFERENCES
Avionics Instruments
We focus on developing and manufacturing many alterantives of aircraft onboard instruments, among these: analog/digital and digital/analog convertors, avionic data display units, engine monitoring unit, complete engine monitoring system including avionic cloud communication and software
Flight Simulators
We can offer complete deliveries of all electronic systems necessary to run the simulator (implementation of electronic systems both for analog and digital instruments, control elements, MFD and for the main flight computer and display units).
Utilizing quality system ISO 9001:2000, we are a proud member of RTCA.org Alliance and our devcies comply with MIL-STD norms and DO 160, DO 178 standard
aviation_2019.pdf