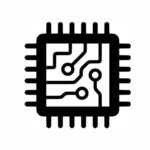 DevCom Ltd. provides distribution for Acromag Inc. products.
Full Acromag portfolio is available through Acromag website.
---
A172 Rugged Compact PC
A172 Rugged Compact PC (RCP) is a small, low power, high performance, rugged computer suitable for any application that requires a high performance, small and reliable compute platform. This high-performance RCP is available with a removable, DoD 5220.22-M-compliant, 1 TB SATA SSD that offers MLC and SLC NAND Flash and read/write speeds up to 400 MB/sec.
Xeon E3 or Corei7 CPU
Up to 32 GB DDR3L SDRAM
128 or 512 GB Mini SATA SSD
Removable 1 TB Mass Storage SATA SSD option
Rugged Reduced SWaP PC
Wide Input Voltage Range
MIL-STD-704 and MIL-STD-1275 Compliant
50mS Power Hold-up option
I/O Interfaces

Gigabit Ethernet
Discrete I/O
Serial Ports
DVI & CompositeVideo Outputs
USB 2.0
CANbus
Stereo Audio: Line IN + Line OUT

Modular Design, mini PCIe for expansion
Eight (8) Port Frame Grabber Option
Custom Configurations Available
RoHS 5/6, RoHS 6/6 (Lead free) option
Operating System Support – Windows™, Linux®, VxWorks®
Environmentally Sealed (IP65)
Natural Convection Cooled
Starter kits with Universal AC-DC power supply, matng cables and connectors are also available
---
C802 Core i7 3U CompactPCI SBC
C802 is a high-performance 3U CompactPCI Intel-based SBC (Single Board Computer) for embedded and harsh environment applications.
Rugged 3U CompactPCI Single-Slot SBC
CoreTM i7 @ 2.53/2.0/1.33 GHz Processor

Two Cores/Four Threads (Intel Hyper-Threading® Technology)
Intel Virtualization Technology for Directed I/O (Intel VT-d)
Streaming SIMD Extensions 4.2 (Intel SSE4.2) SSE 4.2
On-chip32kBData/32kBInstruction L1 Cache per core
256 k L2 Cache per core
4 MB L3 Cache shared between cores
High Performance Graphics Controller

Memory Resources

Up to 4GB DDR3 SDRAM @ 1066MHz with ECC
Up to 64 GB SATA Flash Disk
Dual Redundant BIOS Flash

I/O Interfaces

Two Gigabit Ethernet Ports
Two USB 2.0 Ports
One SATA II Port
Two RS-232/422/485 Serial Ports
Eight Discrete I/O Lines
RGBHV and HDMI/DVI Display Outputs
High Definition Audio (In or Out)

PMC/XMC Site Supporting 32-bit PCI bus @ 33 MHz and PCIe x8 Gen 2.0
System Resources

Two Temperature Sensors
Real Time Clock
Avionics Windowed Watchdog Timer
Trusted Program Module (TPM)
Elapsed Time Recorder (ETR

Pin Compatible with the C800
OS Support – Windows™, Linux®, VxWorks®
PICMG 2.0, Rev. 3.0 Compliant
Auto System/Peripheral Detection
Conduction and Air-Cooled Versions
Vibration and Shock Resistant
---
C925 PowerQUICCIII- MPC8548E 3U CompactPCI® SBC
Aitech's C925 3U CompactPCI SBC is an evolution from the C900/C901 SBC. Modifications included a processor upgrade to the NXP's PowerQUICC III MPC8548E – e500 System on Chip, an additional Flash memory bank, a larger nvRAM and a dual CAN bus interfaces.
Rugged 3U CompactPCI SBC
Ideal for DO-178/DO-254 Applications
PowerQUICC-III MPC8548E @ 800MHz (optional* 666MHz, 1.2 GHz)
400 MHz Core Complex Bus (CCB) Speed
One Standard PMC/XMC Slot
XMC J5 Optional Configurations* :

1, 2, 4, 8 Lanes PCI-E
1, 2, 4 Lanes PCI-E and 4 Lanes SRIO
4 Lanes SRIO

PICMG 2.0, Rev. 3.0 Compliant
System Controller or Peripheral (Auto)
1GB of DDR2 SDRAM at 400MHz with ECC
64 MB Boot Flash Memory
128 MB User Flash Memory
64 MB User Protected Flash Memory
512 KB Autostore NVSRAM with Power Saving Support
Two 10/100/1000 Mbps Ethernet Ports
Two USB 2.0 Ports, Two CAN 2.0B Ports
Two Async RS-232/422/485 Ports
Eight Single Ended TTL or Four RS-422/485 Differential Discrete I/O Lines
Four High Performance DMA Engines
Four Timers (Internal to the CPU)
Three Watchdog Timers, Elapsed Time Recorder
Real Time Clock
Three On-board Temperature Sensors
VxWorks 6.x RTOS Support
Conduction and Air Cooled Versions
---