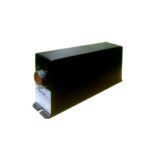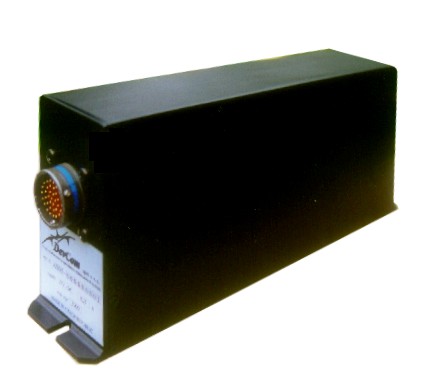 The LUN 1792 unit converts analog signals of vertical deviation, lateral deviation, and validity signals of vertical and lateral deviation from the main output of the GNS 430W unit into a format suitable for Russian navigation indicator NPP 1485MK or similar devices.
---
Technical parameters

Power supply: 14-32 V DC

Analog Inputs: 4× diferential input, ±150 mV, 12bit

Analog Outputs: 2× diferential output, ±250 mV, 12bit

Logic Outputs: 3× relay output

Input impedance: 1kOhm ±1 %

Output impedance: max. 330 Ohm ±2 %

Signal conversion error: max ±1 %

Operating temperature: -40 – 70 °C

Storage temperature: -55 – 85 °C

Humidity: max. 95 %

Connector: MIL-37

Dimensions: 211 × 45 × 90 mm

Weight: 500 g

Power consumption: 5,0 W
OBS function
The OBS function on the LUN 1794.3 allows for selection of OBS on the GNS 430 unit. For a detailed description of the OBS function, refer to the "Pilot's Guide & Reference." To use OBS selection on the NPP (Russian navigation indicator), the LUN 1794.3 is required.
Electrical parameters
The LUN 1792 is powered by 28 V DC, with a supply voltage range of 16 V DC to 32 V DC. The recommended value for the protection device (fuse or circuit breaker) is 2 Amps. The device is designed to be supplied from an aircraft's electrical system in accordance with MIL-STD-704E. The unit is powered and all signals are connected through a MIL-C-38999 series connector, type MS27508E14, with 37 pins.
---
Request quote
---