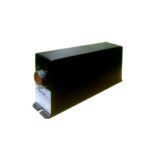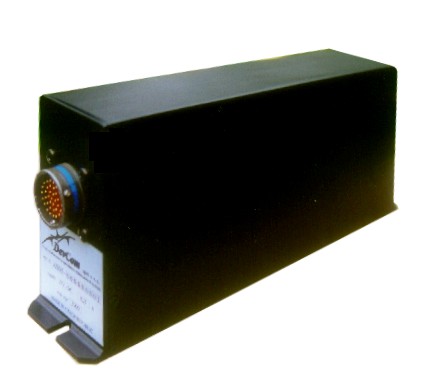 The LUN1792 unit converts analog signals of vertical deviation, lateral deviation and signals of vertical and lateral deviation validity from main output of GNS 430W unit to format suitable for Russian navigation indicator NPP 1485MK or similar.
---
Technical parameters

Power supply: 14…32 V DC

Analog Inputs: 4× diferential input, ±150 mV, 12bit

Analog Outputs: 2× diferential output, ±250 mV, 12bit

Logic Outputs: 3× relay output

Input impedance: 1kOhm ±1 %

Output impedance: max. 330 Ohm ±2 %

Signal conversion error: max ±1 %

Operating temperature: -40 – 70 °C

Storage temperature: -55 – 85 °C

Humidity: max. 95 %

Connector: MIL-37

Dimensions: 211 × 45 × 90 mm

Weight: 500 g

Power consumption: 5,0 W
OBS function
OBS is selected on GNS 430 unit only. For detailed OBS function description see "Pilot's Guide & Reference".To use OBS selection on NPP, you need to use LUN1794.3
Electrical parameters
Unit is powered by 28 V DC. Supply voltage should be within the range min. 16 V DC, max. 32 V DC. Recommended value of protection device (fuse or circuit breaker) is 2 Amps. Device is designed to be supplied from aircaft electrical system in accordance with MIL-STD-704E. Unit is powered and all signals are connected via connector series MIL-C-38999, type MS27508E14, 37 pins.
---
Request quote
---