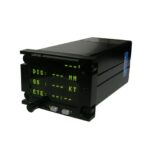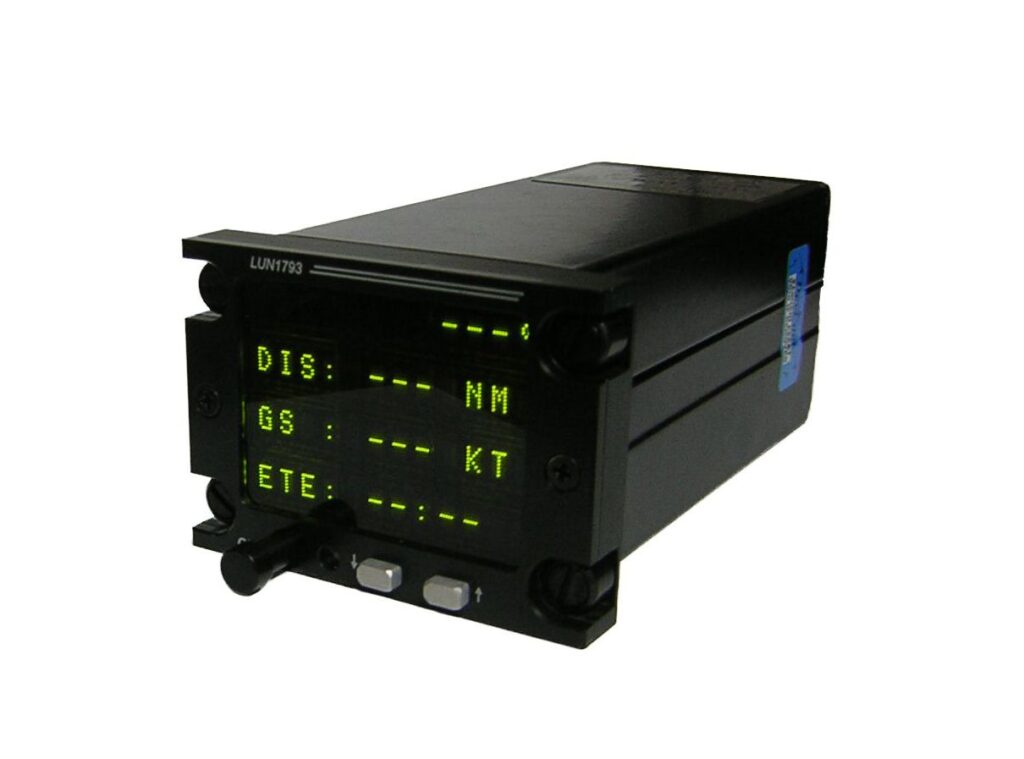 The LUN 1793 is a device for displaying telemetric data. It is intended for installation on the instrument panel using DZUS fasteners, and its small size allows for installation in tight spaces. The LUN 1793 receives information from other systems, such as GPS, via RS 422 and ARINC 429 interfaces. In its current configuration, this information is displayed in three switchable screens.
---
Technical parameters

Display: matrix 4 rows with 12 positions (5×7 pixels)

Keyboard: two buttons

Luxmeter: Brightness indicator

Analog interface: 1x input, 12 bit resolution

Digital interface: 12x input – optically isolated

Communication interface:

RS 232
RS 422/485
ARINC 429
General Parameters

Power Supply: 14…32 V DC

Power Consumption: 7 W

Operating temperature: -40 – 70 °C

Storage temperature: -55 – 85 °C

Humidity: max. 95 %

Connectors: Circular 37 pin

Dimensions: 75 x 60 x 120 mm

Weight: 490 g
Display options

Active Waypoint and To/From

Bearing To Active Waypoint

Distance to Go

Ground Speed

Estimated Time Enroute

Present latitude

Present longitude

Selected Course

Track Cross Distance

Universal time

Selected waypoint

Estimated time to arrival

Actual ground travel
Furthermore, this device is capable of processing the received data and sending them to other systems, such as a computer running navigation software. The RS 422 serial output interface is intended to serve this purpose.
The front panel of the LUN 1793 features two buttons that are used for switching between the screens and for entering the settings menu. In the settings menu, the user can adjust the display brightness for optimal visibility. The device also features automatic brightness control based on the ambient lighting level.
---
Typical application
The LUN 1793 is able to connect directly to various GPS data sources, including Bendix/King KLN900, Garmin 155XL, GNS400, GNS420, GNS430, and many others.
The LUN 1793 has been successfully installed on aircrafts such as MIG-21, MIG-29, TU-154, L-39 and L59.
---
Request quote
---