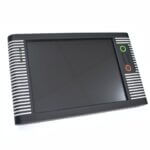 Professional tablet for industrial use. The device features a large capacitive touchscreen with strong glass cover (Asashi Dragontail), physical control buttons, encased in a rugged body with rubber handles. The tablet can be equipped with various internal and optional modules.
---
Description
Reliable custom solutions
Tablet features expansion slots in the rear, allowing the device to be extended with for custom sensors or modules for special applications. These include extensions such as digital oscilloscope, various camera modules, GPS/GSM/LTE devices and other accessories.
TS02-108 Professional Tablet has been designed to be durable for mobile rugged use, withstanding shock, vibration and operation in wide temperature range (-40°C to 70°C). This allows the tablet to be used in harsh conditions, such as industrial and military environment.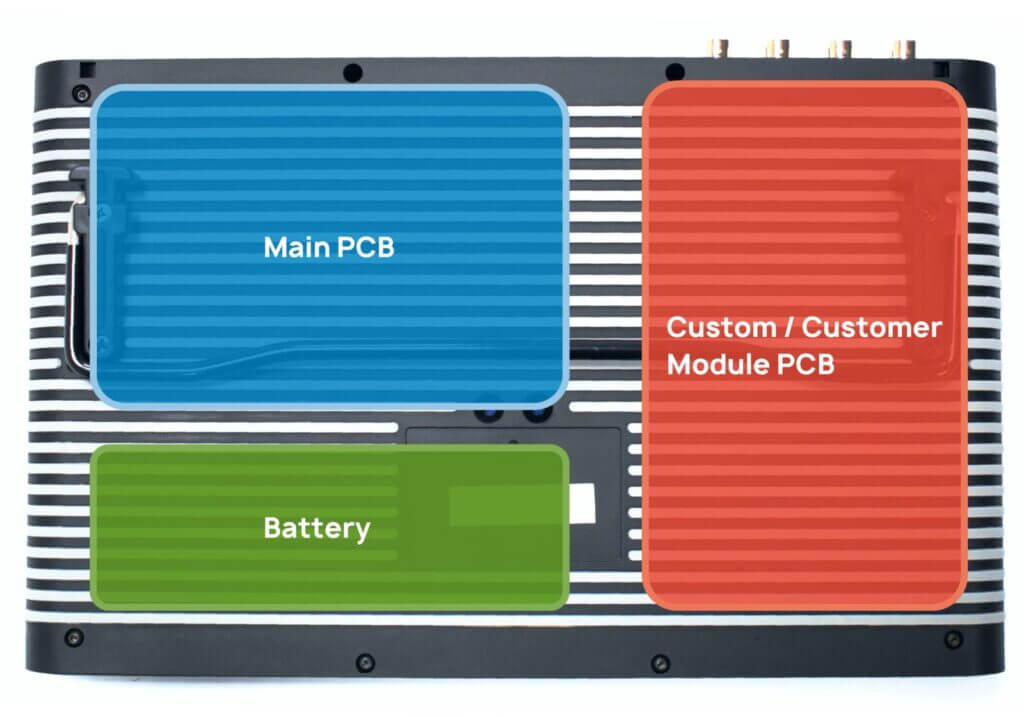 Technical parameters
Core components
i.MX 8M Mini
4× Arm Cortex-A53 processors, up to 1800 MHz, (32 KB L1 I-Cache, 32 KB L1 D-Cache, 512 KB L2-Cache)
1x low power Arm Cortex-M4 core up to 400 MHz, (16 KB L1 I-Cache, 16 KB L1 D-Cache, 256 KB tightly coupled memory
256 KB Boot ROM
256 KB + 32KB On-chip RAM
2 GB LPDDR4 (on-board)
Technical
Operating temperature
Power supply

OBD 9 – 36 VDC
Jack 12-24 VDC
24,4 Wh internal battery

Power consumption

25 W full operation
50 mW sleep

Dimensions

310mm×191mm×35mm (excluding connectors and handle

Weight

1 602 g (with no optional modules)
Display
High brightness 10,4'' LCD with LED backlight
resolution 1024×768 pixels
211.2 x 158.4 display active area
brightness 800 cd/m2
multipoint capacitive touch-screen
10 touch point
1.8mm Super-strong glass cover (Asahi Dragontrail)
Graphics
2D and 3D Graphics
1080p video Decode Acceleration (H.265, H.264, VP8, VP9)
1080p video Encode Acceleration (H.264, VP8)
Storage
32 GB eMMC Flash memory
512 kbit ID EEPROM
microSD/microSDHC/microSDXC slot for additional storage (up to 64 GB)
Systems
3-axis, 10-bit/8-bit digital accelerometer (selectable full scales of ±2 g/±4 g/±8 g ), with Output data rates (ODR) from 1.56 Hz to 800 Hz
Real Time Clock
four status LEDs
four funkction button
one power button
stereo speakers, each 1000mW
integrated microphone
ambient light sensor
Connections
USB 2.0 Host (connector type A)
USB 2.0 Device (connector type B)
RJ45, 100 Mbps Ethernet
connector for stereo speaker/microphone
BlueTooth V2.1+EDR/BT v3.0/BT v3.0+HS/BT v4.2
Wifi 2.4GHz, 150/150 Mbps rates ( standards IEEE 802.11b/g/n/d/e/h/i)
Optional modules
GSM
LTE cat.4 (150/100Mbps (UL/DL)), UMTS/HSPA+, GSM/GPRS/EDGE
internal nanoSIM card socket (or optional M2M eSIM, or slot for microSIM)
Tracking
GNSS: GPS/GLONASS/BeiDou/Galileo/QZSS with support A-GPS.
Oscilloscope
4 channel, each galvanic isolated (1 kV)
20 MS/s (each channel),
50 mV/div – 100V/div
OBD Interface
Fault tolerant CAN ISO11519,
CAN ISO11898
K-line, L-line
VPW, PWM
Extendability
customer modules on PCIe / I2C / UART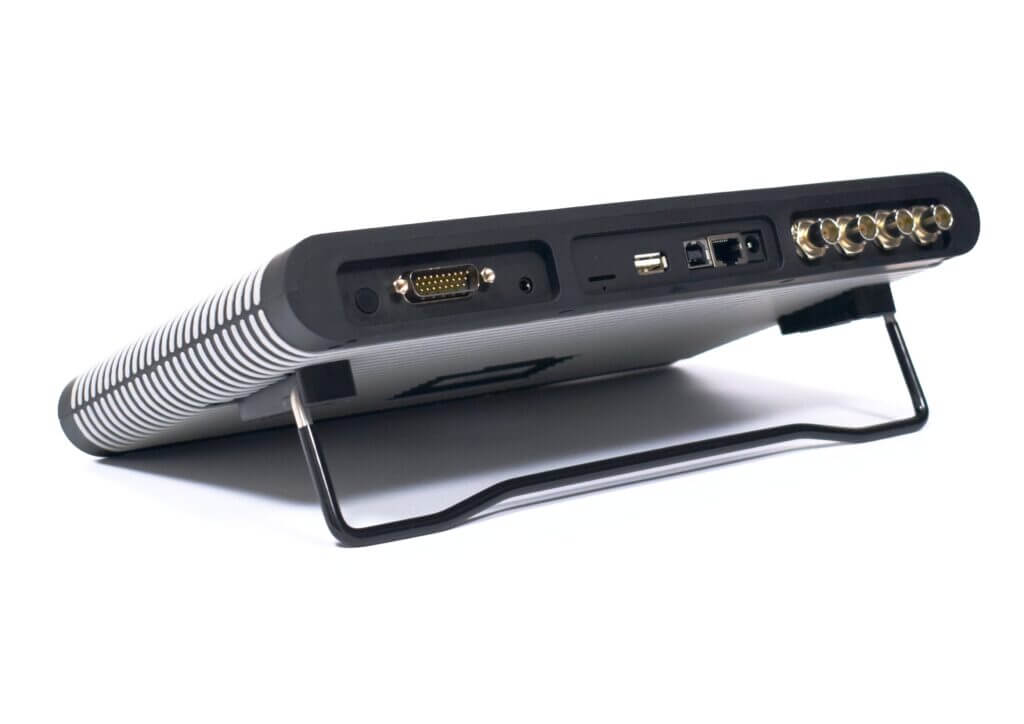 ---
Fully featured standalone device
The tablet is equipped with i.MX 8M Mini CPU module (ARM 4-core), 2 GB LPDDR4 on-board memory and 32 GB eMMC Flash memory for storage. Other peripheries include 5 megapixel rear camera, microSD memory slot for additional storage, 3-axis digital accelerometer, stereo speakers, ambient light sensor, Bluetooth, Ethernet RJ45 and Wifi connectivity, USB connectors A and B and 3.5mm stereo audio jack. Operating system of the device is based on Android 9.0 and can be controlled via the main 10.4 inch capacitive touch screen.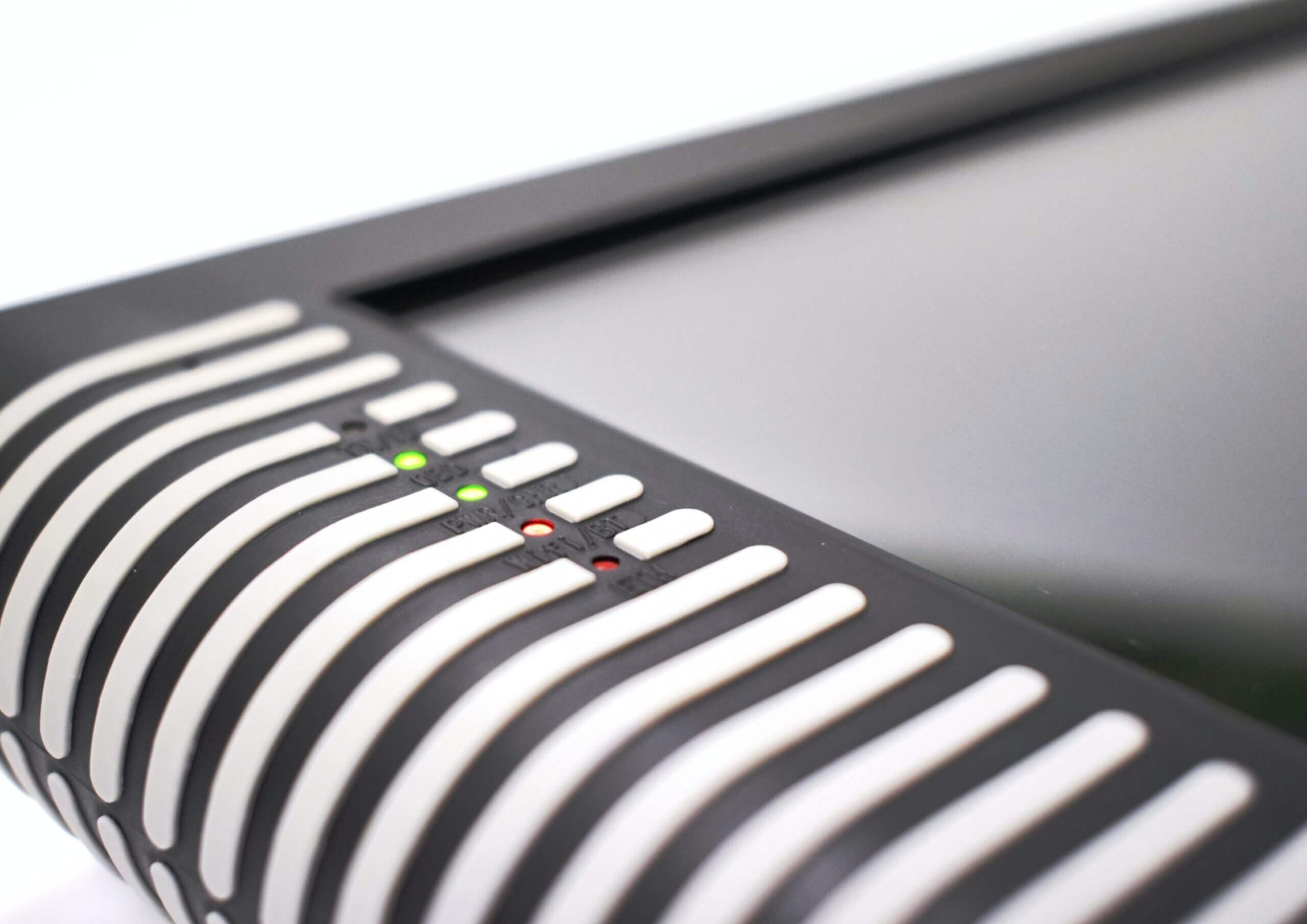 ---
Request quote
---