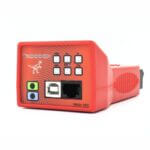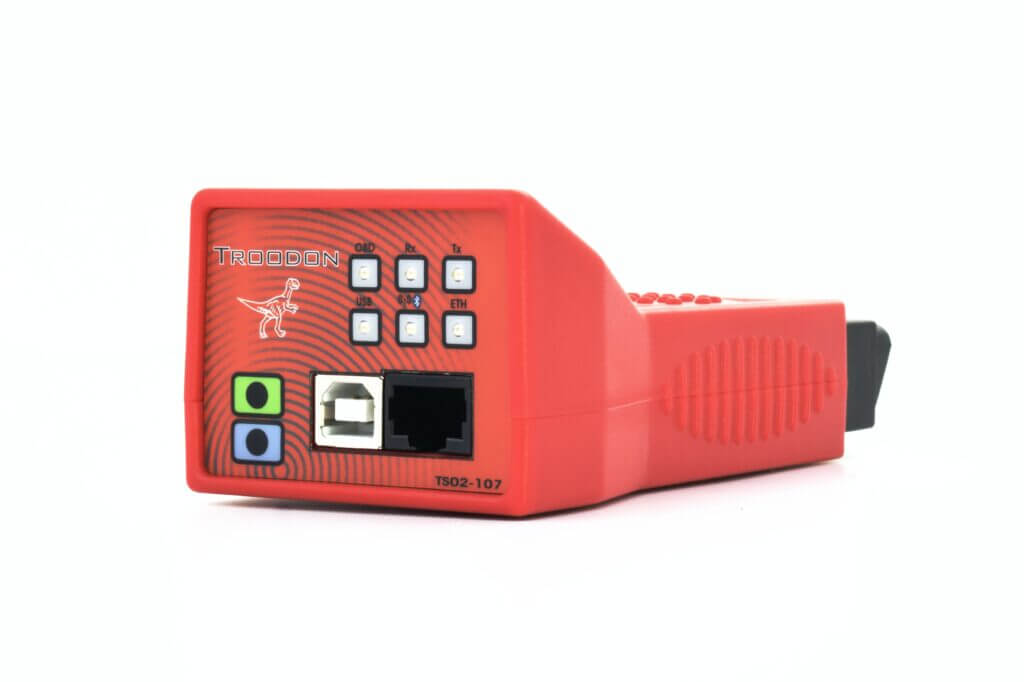 Troodon PC Interface is an ideal partner both for a professional car repair shop and for personal use. This communication module opens up the entire possibilities of vehicle serial diagnostics of all control units and functions available in modern vehicles.
Description
Vast and in-depth diagnostic, together with a high-quality interface and sophisticated PC software is just the right tool for you. The interface connects just about any vehicle to your PC, Laptop or Tablet using cable or WiFi and indicates statuses using built-in LEDs. The Troodon can also work independently from any PC, which is very useful for data logging during driving.
The Troodon supports even complex diagnostic functions, such as control unit configuration, sensors calibration, functions associated with part replacement, service interval reset and many more. It can be connected to your computer using Ethernet cable, USB cable or WiFi (has to added – not part of this package). Connection status is indicated by it's LEDs. The supplied PC program supports all commonly used Windows versions.
Complete diagnostic
Including features such as oil change and service interval reset
Vehicle database
Selection of more than 75 car manufacurers and over 1600 individual vehicle models
Customer support
Interface language customization, customer support always available
Technical specification
Connectors:
OBD II 16-pin
RJ45 (Ethernet) and USB type B for communication with a PC
Power supply:
OBD II (from vehicle)
USB (limited functionality)
Weight: 175 g
Wattage: 3 W
Software
Serial diagnostics for for vehicles from 1990 to present day
Large manufaturer database
Support for E-OBD, OBD-II, CAN, ISO and SAE standards
Updates available via CD or online
Information and diagnostic software
Custom SW packages available
Allows printing out protocols and test results
Multi-language support
---
Basic characteristic
Multi-brand vehicle diagnostic
Supports standards E-OBD, OBD-II, CAN, ISO, SAE
Broad database of both cars and trucks available on request
Error codes readout and erasing
Actuators, measured parameters
Configuration, immobilisers
Service reset, FAP cleaning
Connection over cable or WiFi
Data logging during driving (independently on the computer)
PC diagnostic software (Win XP, Win 7, Win8, Win 10)
Workshop knowledge database Vivid WorkshopData / AutoData
Modern solution
Easily updated over Internet or CD
Print of protocols and data archiving
Full english language support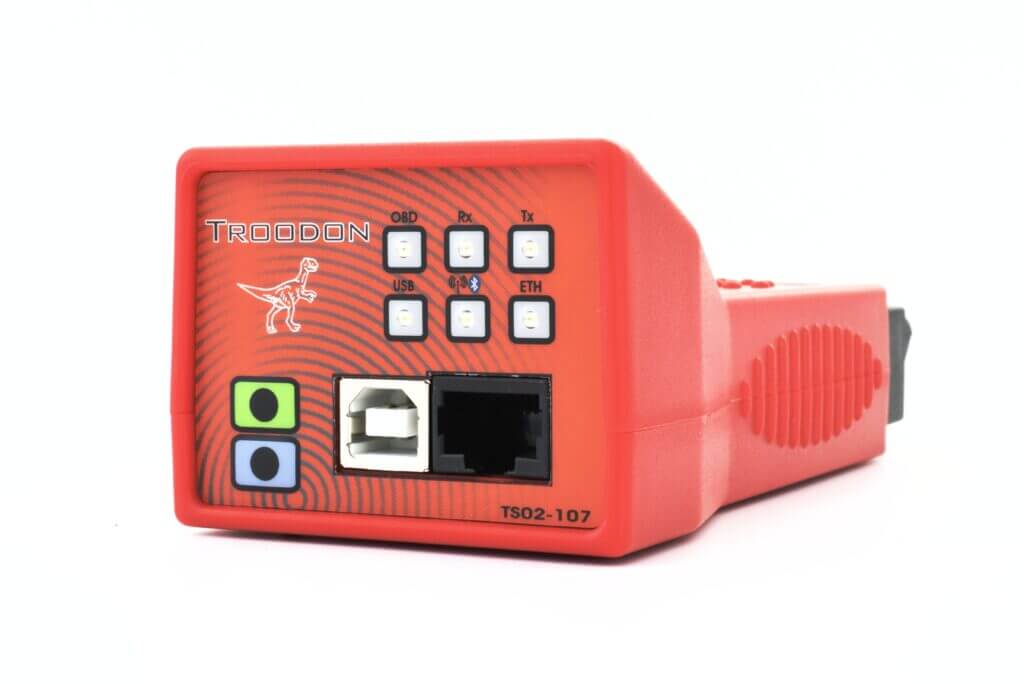 ---
Where to buy?
The complete range of TSPro and Troodon diagnostics can be found on our eobd.cz shop. We are actively working on new distribution channels in europe and other regions. If shipping to your region isn't available yet, please contact us via the form below for a direct order. If you have any questions about our diagnostics, please contact us at diagnostika@devcom.cz or by phone at +420284860938. You can also contact us via the contact form below.
Do you have a question, would you like to order directly or need a custom quote based on your workshop needs?
We will be happy to advise you, help you and send you a quote based on your needs. Just fill in and submit the form below.
---
Supported car manufacturers
---
Supported truck and utility vehicle manufacturers
---
Supported bus manufacturers
---
Supported special machine and engine manufacturers
---
Supported motorcycle manufacturers
---