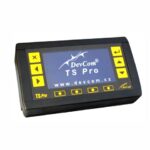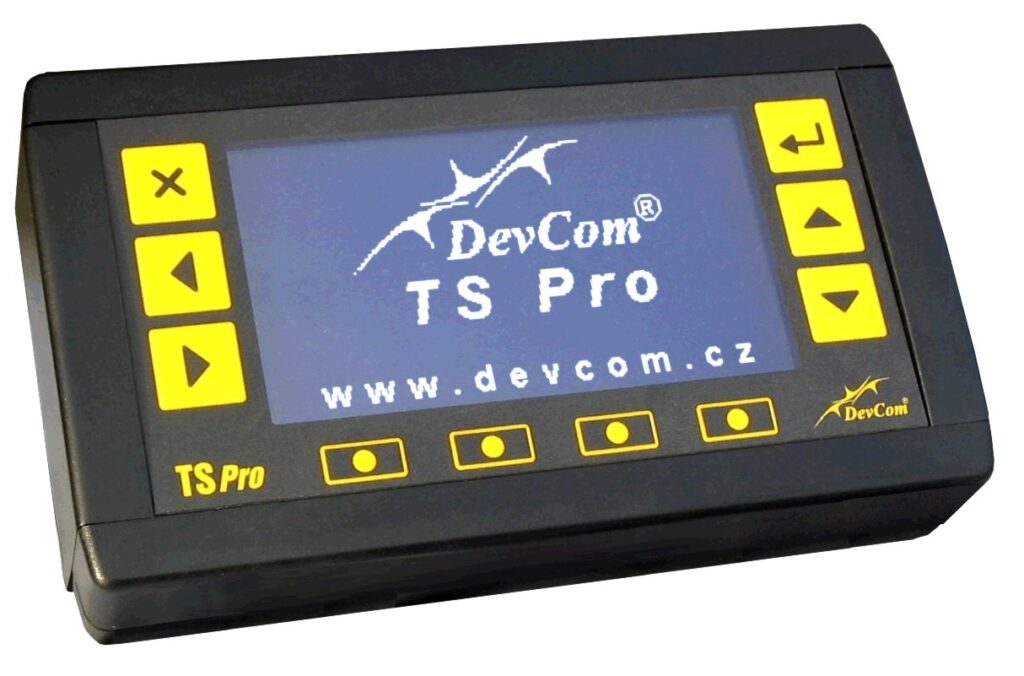 After the success of the TS02 diagnostics, DevCom comes with a new upgraded car diagnostics device.
The device combines the advantages of a portable device such as a TS02 diagnostics and a personal computer. It builds on the current trend – to use personal computers or laptops to diagnose.
Software

Serial diagnostics for for vehicles from 1990 to present day

Large manufaturer database

Support for E-OBD, OBD-II, CAN, ISO and SAE standards

Updates available via CD or online

Information and diagnostic software both in TSPro and in PC

Custom SW packages available

Allows printing out protocols and test results

Multi-language support
Oscilloscope

No. of channels: 2 on TS Pro, 4 on PC

Sample frequency: 1 MS/s for each channel

Voltage 50mV – 100V /div

Time base: 5μs – 5s

Binding: AC, DC, GND

Starting: Single, Auto/Roll, Normal (rising/falling)
Other features

Compact design

LED indicators of bus communication and charging status
The personal computer offers a comfortable user interface for diagnostics and can also include an extensive information system such as Vivid. The advantage of the TSPro diagnostic device is the combination of the advantages of a portable scan tool and a personal computer. TSPro has a display and a simple keyboard – so it can be diagnosed even in harsh environments or off-road without a personal computer. After connecting TSPro to a personal computer, all diagnostic functions can be performed using the software provided with TSPro. In this configuration, TSPro is used as an adapter between the control unit and the personal computer.
Complete diagnostic
Including features such as key learning, immo coding and adaptation for new ECUs
Vehicle database
Selection of more than 75 car manufacurers and over 1600 individual vehicle models
Customer support
Interface language customization, customer support always available
---
Supported car manufacturers
---
Supported truck and utility vehicle manufacturers
---
Supported bus manufacturers
---
Supported special machine and engine manufacturers
---
Supported motorcycle manufacturers
---